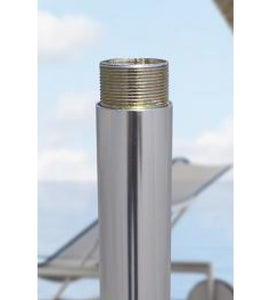 Product Code: BP
Replacement bottom pole is not universal, it only fits a Galtech frame.
Some poles have threaded coupling, while others are push button couplings.  Available in light and dark wood, teak, and an assortment of aluminum frame bottom poles.
We sell replacement bottom poles for Galtech, Treasure Garden and California Umbrella.  Between the three companies they have many models; therefore, in order for us to process an order we will require that you send a photo of the umbrella and ask that you give us as much information regarding the umbrella as possible.